BrassMaster water softeners are the "workhorses" of the Water Control residential offering. They feature heavy duty brass valve bodies, long-lasting metered control heads, NSF® and FDA approved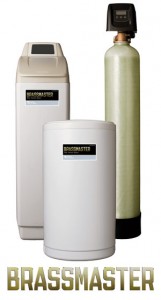 media, and two tank or cabinet (combined tank) models.
All models include our popular APM™ modular design, which eliminates the need for field service. Simply put the unit in bypass, pull two pins, remove the valve module, and replace it with one of our affordably priced, remanufactured APM modules. Send your old module back to us and receive a significant core credit.
Need help with a residential water softening application? Click the Rep Locator in the side bar to locate a local Water Control representative.
BrassMaster Water Softeners Brochure
BrassMaster & BrassMaster Plus Installation & Operation Manual
BrassMaster Operation & Maintenance Manual (WI)