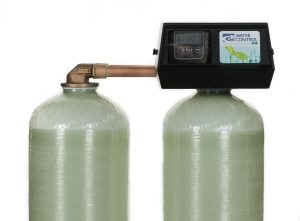 Chemical Absorption
Water Control can provide a wide array of advanced carbon filtration systems for the absorption/removal of chlorine, chloramines, lead, PFAS/PFOS, hydrogen sulfide, VOC's, PCE, and other chemical contaminants – as well as for basic taste and smell improvement.
Lead and PFAS/PFOS Concerns
Water Control offers the Pioneer System for information on the removal of Lead, PFAS, PFOS, Cysts, Chlorine, & Chloramines. Additional resources are provided in the links below.
Interactive map of PFAS contamination in USA 
USEPA – Drinking Water Health Advisories for PFAS and PFOS
USEPA – Lead in Drinking Water
Centers for Disease Control – Lead in Drinking Water
Chloramine Concerns
For a detailed summary of chloramine concerns, visit Citizens Concerned About Chloramine.
For residential systems that treat chloramines, see our BrassMaster Plus MultiMAX softener and BrassMaster Plus MultiMAX LS filtration units.