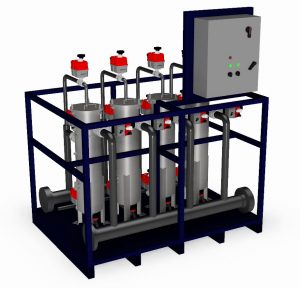 Unlike other manufacturers, Water Control does not shy away from challenging water treatment problems. Let us draw on our vast knowledge and network of industry partners to find the most cost-effective solution for your system. From iron, microorganisms, to VOCs, Water Control will help you every step of the way. A sampling of our capabilities includes:
Cation and Anion Removal
Oxidation/filtration
Media Filtration
Mechanical Filtration
Anti-Scale Systems
Chemical Injection
Ozone and UV Treatment
Absorption Media Filtration
Membrane Filtration
Monitoring and feedback systems
Rainwater Reclaim Packages
Need help with a specialty treatment application?
Click the Rep Locator in the side bar to locate a local Water Control representative.