Commercial Technical Support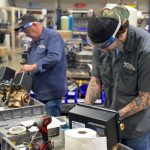 Click on the appropriate category below to view commercial technical support information including videos, manuals, and troubleshooting guides.
Dial our main number at (763) 427-9638 or 1 (866) 405-1268 to reach Water Control Corporation's commercial or residential technical support. You may also email our technical support team and they will promptly reply to your email.