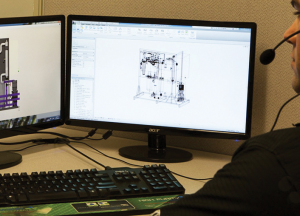 WCC (Water Control Corporation) is a 'one-stop-shop' for your water treatment needs. Our staff of competent, experienced professionals is ready, willing, and able to help you solve your clients' water problems. We are proud to offer the following commercial and residential water treatment services:

Comprehensive water testing
System studies
System design and budgeting
CAD™ and Revit™ (3D BIM) modeling
Specification and submittal writing
Construction and quality testing
Delivery and setup (installation by contractors)
Commissioning and training
Warranty and post-warranty

Contractor test bottle program
Contractor literature and promotional programs
Wholesaler promotions
Comprehensive water testing
System studies
Construction and quality testing
Contractor APM™ valve swap program
Contact our team of professionals to get started with a water treatment system today!