Chemical Absorption/Carbon Filtration
WCC (Water Control Corporation) can provide a wide array of advanced carbon filtration systems for the absorption/removal of chlorine, chloramines, lead, PFAS/PFOS, hydrogen sulfide, VOC's, PCE, and other chemical contaminants – as well as for basic taste and smell improvement.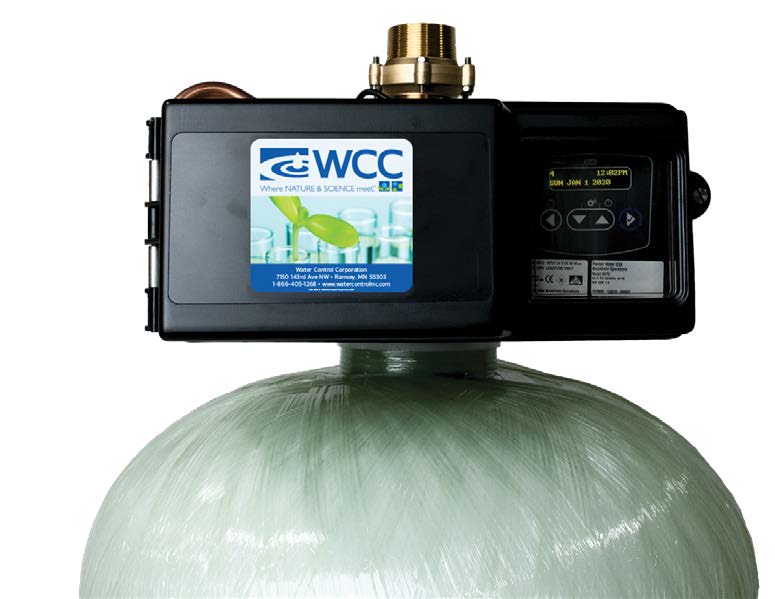 Commercial Carbon Filtration Systems
WCC's "CF" Series, Commercial Carbon Filtration Systems feature Catalytic-High Activated Carbon (CAT-HAC) media for high-efficiency removal of chlorine, chloramine, hydrogen sulfide, and THM's, plus general improvement in water taste & odor. These units are self-cleaning, with a backwash cycle every few days. Systems are typically sized with adequate CAT-HAC to provide years of filtration before media replacement is required.
Common Applications
Pre-treatment for Reverse Osmosis
Food and beverage manufacturing
Drinking water taste/odor improvement
General removal of chlorine, chloramine, and trihalomethanes
Resources
Commercial Carbon Filtration Systems Brochure
Pioneer System Brochure (Lead, PFAS, PFOS Removal)
Chloramine Informational Pamphlet
MultiMAX Brochure (Residential Chlorine / Chloramine Removal)
NGWA – National Ground Water Association
WQA – Water Quality Association
Interactive map of PFAS contamination in USA 
USEPA – Drinking Water Health Advisories for PFAS and PFOS
USEPA – Lead in Drinking Water
Centers for Disease Control – Lead in Drinking Water